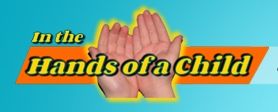 Schooling and reviewing a product from
In the Hands of a Child
has made Summer Schooling a breeze. We were given an opportunity to review the
Edgar Allen Poe Project Pack
which is geared towards grades 7-12th.
The project pack includes a five day lesson plan guide, 15 hands on activities, a 7 page research page, an answer key and tons of background information about Edgar Allen Poe.The Project Pack is by far the easiest review material I have ever received to implement with my children. It was as simple as reading through the materials, involving Michelle (10th grader) to choose a book to read from the suggested reading list and printing. I decided to go a step further and bind the Project Pack together since she was going to be using the Project Pack as an independent study and I like to keep everything as organized as possible.
.
Once Michelle had all of her materials she worked through the Project Pack in three days, she is a voracious reader. She already had a strong interest in Edgar Allen Poe so this was a perfect study for her and lead her on many rabbit trails, that even after the Project Pack was finished she still continued to study Edgar Allen Poe, especially his lifestyle. The Project Pack is perfect in such a way that it gave enough information for her to do research, but left enough out so that Michelle was able to make research work of her own from the information.
Michelle's favorite activity from the Project Pack was writing about how Edgar Allen Poe's' childhood had an affect on his writing. I would have to take several photos of how much writing this inspired her to do:) Michelle loved this Project Pack and has requested me to give her more Project Packs. Using this Project Pack was easy peasy and I highly recommend this if you have an independent learner. I almost felt a bit guilty, because really I wasn't actively involved in this learning process. Then I had to remind myself isn't that one of our homeschooling goals, to become self learners? I didn't know that it could be this easy to meet our learning goals! I am incredibly grateful to
In the Hands of a Child
for creating this work and making it accessible and affordable.
The cost of the Project Pack is $10.00, but as I publish this post it is on the website at a special price for $5.00. You can click
here
to download a sample.