Looking for a Spanish Curriculum where your children are engaged lesson after lesson? How about a curriculum that brings the Language right into your home? Do you have children that are reluctant about doing any kind of homework? These are the questions that came to my mind when I first was asked to review Homeschool Spanish Academy. For the past two years my daughter Michelle has been on a mission to learn the Spanish language. I can't tell you how many books and programs we tried and to no avail , it ended up being pushed to the side in hopes that something better would come along. Not because Michelle lost interest in learning the language, it just wasn't working. Enter
Homeschool Spanish Academy
.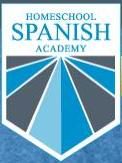 Every Monday Michelle has been eagerly waiting on her lesson from her personal Maestra (teacher), Senorita Paredes.
Through the program you are able to schedule the classes according to your families schedule. Also after scheduling your appointment for classes you get a reminder the day before the class. Nice incentive for the very busy, but I already had a built in reminder (Michelle). Michelle has completed four classes and has received two homework assignments. Both of which she completed as soon as they arrived via email. My daughter absolutely loved receiving a copy of the lesson as well.
A homework assignment.
Michelle's Spanish has been improving after each lesson. Michelle waits for her homework to arrive so she can dive right in. Which is such a treat to see, usually homework isn't so welcomed here. I asked Michelle what she like the best about this program. She said "Everything"! Receiving Spanish lessons through Skype is such a fantastic way to bring the Native Language into your home. There were a few lessons that I was able to be in the same room during lesson time, I was IMPRESSED. Although we were giving this opportunity for review purposes, we are keeping this curriculum as part as our homeschool journey.
I know your all wondering how much is this, so here's the breakdown.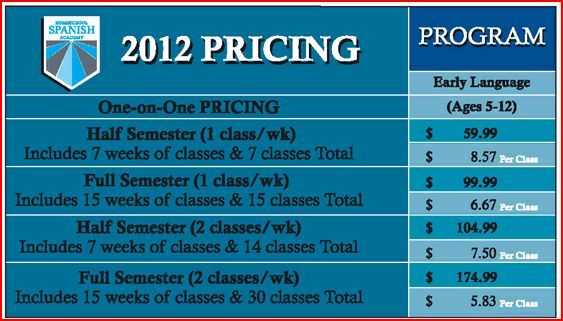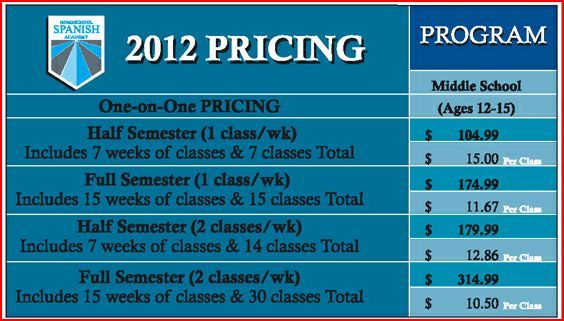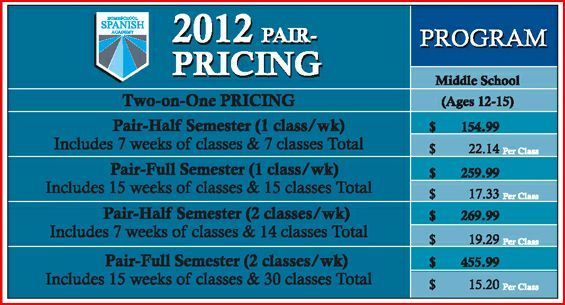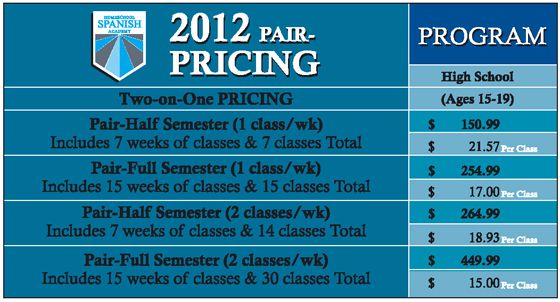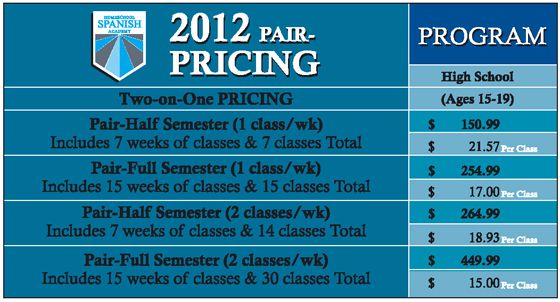 The bottom line. I am no longer looking for a curriculum to fulfill my daughters' desire to learn Spanish. I recommend Homeschool Spanish Academy to anyone who wants flexibility, an experienced Native Language Teacher who comes right into your living room(without you having to clean up:), and wants their child to become fluent in Spanish. By the way just the few minutes I was in the room during the lesson I learned a few words too:)