We have had the privilege of reviewing a book published by the authors of
Raising Real Men
.
A Cry From Egypt
is book one in the Promised Land series written by Hope Auer.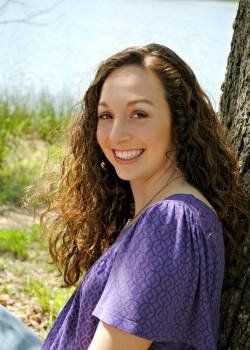 Hope Auer is a recent Home school Graduate who is very passionate about history. Miss Auers' passion for history has led to writing books. Even though this is Miss Auer's first published work she has a writing style that captures the readers' attention immediately.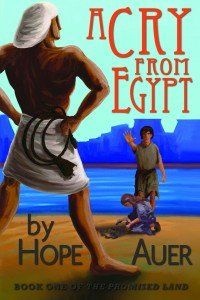 A Cry From Egypt
is a Christian historical fiction book. It is set in Rameses the capital of ancient Egypt. The story begins with Jarah who is a Hebrew little girl having a dream that she is beaten by a Egyptian. This nightmare could of really happened to her, because Jarah and all the Hebrews are slaves. The reader at first has no idea this is a dream until Jarah is waken by her mother to take some linen to the palace. Jarah questions believing in Yahweh(God) because she doesn't understand how Yahweh would allow her family to be slaves, live such a harsh life, and whipped like animals. Jarah constantly is asking her older brother Lemuel how he knows there is a Yahweh. Lemuel gives plenty of reasons why, one reason he gives is because they prayed for their mother to not die when she was badly whipped and Yahweh answered their prayers. It wasn't until the Lost Prince of Egypt Moses and Aaron go to the Nile River and asked the Pharaoh to let his people go that Jarah started to be a believer. Jarah witnessed Yahwehs' power through Aaron when he raised his staff and turned the Nile River to blood. The journey that Jarah and her family takes is harsh but through trials and triumphs her family is given the greatest news from their father who has always believed in Yahweh, that they now have The Promised Land. Jarah is indeed a believer in Yahweh and her people are set free.
A Cry For Egypt
is written for ages eight and up. Miss Auer has done much research to bring accurate account of the events as told by the bible. After reading the book there is a section about her research that she did while writing the book.
My Thoughts:
This book was absolutely loved by all of my children. We read this before they went to bed and until the book was finished they went to sleep late. "Just one more page". They fell in love with every character. Everyday there were questions being asked like Did the Nile River really turn to blood? We grabbed the bible and they searched and searched. When I asked Ken about the book she said " You know it is a good book when you can picture what the characters look like, I can tell you what Moses looks like, Jarah",etc. There were a few times when DJ wanted to sleep in my room afraid of the Egyptians. I take his age into account which is eight years old. I suggested that maybe we should read the story at a different time of day, but they loved that I was reading them a bedtime story. Miss Auer does such a great job of using imagery and you do feel like you are there. So I would recommend this book to a little older crowd like twelve. DJ made it through, Ken is reading the bible doing her own research, and Michelle has reread it. I liked everything about this book I think it is a perfect book with a perfect plot. I can't believe that this was written by someone so young! You will relate to Jarah in many ways no matter how old you are!!
To learn more about the author you can go
here
where she also blogs.
You can purchase the book for just $12.50.

To read other Crew Members Reviews of this book go here
www.schoolhousereviewcrew.com/786375/
I was given a copy of the book A Cry From Egypt as a member of the Schoolhouse Review Crew in exchange for an honest review. All opinions expressed are all my own.